Staff
Our dedicated staff members are here to provide support, compassion, and information to help you through your journey of grief and the celebration of your loved one's life.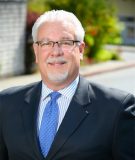 Francis Timothy Dinan Jr
Funeral Director
Tim, as he is best known, was born into funeral service. In 1890, his great grandfather started the Dinan Funeral Home in Philadelphia and 133 years and 4 generations later it's still in the family. Tim serves as both funeral director and embalmer at Cook's having recently joined the funeral home this year. He himself has over 32 years of experience in the profession and truly enjoys helping families at a very difficult time.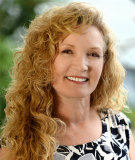 Alison Michelle Hahn
Owner
Alison was born in San Jose California but her family roots date back nearly 7 generations in both Washington and Oregon. Although new to the funeral profession, she is a natural having spent the majority of her life caring for patients in the Dental Field. Her professionalism and genuine care for people is what makes her so good at what she does for the countless families who request her help.
Cook Family Funeral Home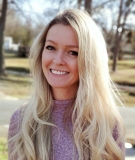 Krista Currie
Monument Specialist and Administrative
krista.cffh@gmail.com
Krista joined Cook Family Funeral Home in 2021. Formerly a preschool teacher, Krista decided to leave the teaching career to care for her 2 children Aubrey and Cayden. She also realized that her creative and artistic mind was a great fit for helping families honor their loved ones through the creation of beautiful and meaningful monuments.
Although new to the funeral profession, Krista brings with her patience and an eye for detail which is important when designing a permanent lasting memorial. In addition to working with families on their monuments, Krista also assists in the day-to-day administrative needs at the funeral home helping to ensure a comfortable experience for each family she is honored to serve.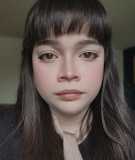 Shiane Gouveia
Funeral Director
Shiane a native of Brooklyn, NY moved to Kitsap County at the end of 2021 she is a graduate of Gupton-Jones College of Funeral Services.
Shiane comes from a long line of those in the medical profession but is the first generation in the funeral profession though she has been in the profession since high school. She enjoys reading and her plants, most preferably the one she calls "Bruce LeRoy".